ethical accommodation
bespoke experience - guludo base camp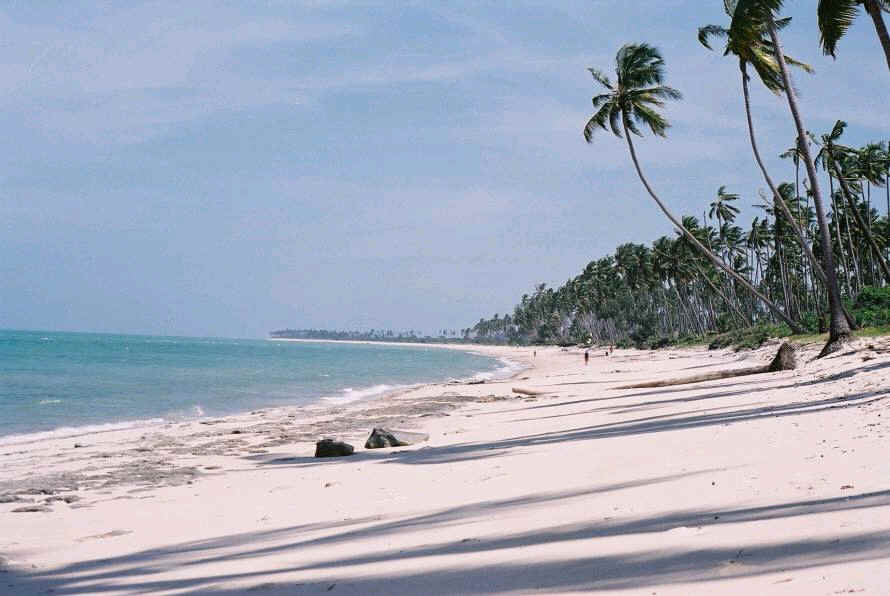 property description: Guludo Base Camp is situated on a deserted 12km beach in the north of the Quirimbas National Park. Guludo Camp is a Base for world-class diving, island exploration and discovering the interior of the new park hosting 4 of the Big African Five. The Camp has been designed by award-winning architects and built using local materials, skills and labour.

Accommodation is in expansive bespoke tents with fully furnished, enclosed mosquito net double bedrooms and open-air marble bathrooms. The central buildings are more solid structures with palm thatch attached to a bamboo basket over open rooms with traditional wattle and daub walls.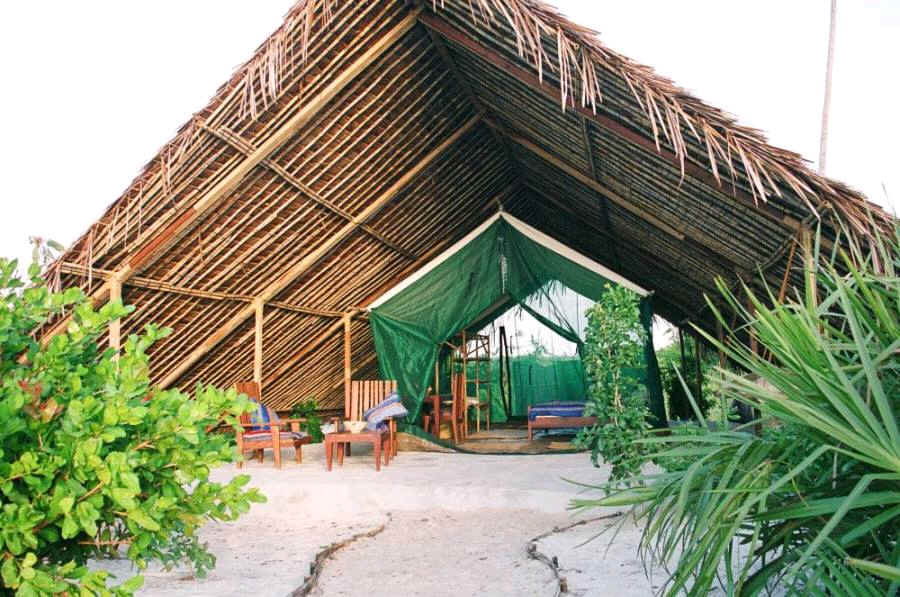 The land is raw and beautiful; home to one of the most diverse collections of wildlife on earth; The Quirimbas National Park. Under the hot African sun lines of elephants carve roads through thick coastal forests. Lions laze; eyes shut, creamy white bellies exposed. Antelopes graze, scattered, rich chestnut coats broken by black and white stripes, weary of the hunters' arrows. Long spotted limbs dangle from a lonely acacia tree, sheltering a leopard from the burning sun. While the monkeys... just monkey around, stealing food and dodging the occasional flying rock. As the sun sets the action begins. Elephants return to nearby villages to drink and feed. The lions' instincts kick in, terrifying warthogs, antelopes and local inland villagers. And the leopard descends hoping to find an easy meal close to thickets.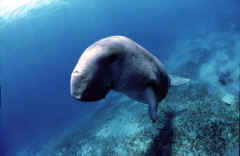 Only the Indian Oceans' steely blue depths rich with marine life could equal this remarkable terrestrial environment. Dolphins frolic playfully amongst the white surf, humpback whales sing soulful, resonating songs, communicating across the vast expanse of darkness. Turtles glide gracefully through the underwater world to nest on nearby islands. Complex mangrove root systems provide a nursery play ground for young fish, shrimp and crab, threatened only by the multitude of brightly coloured birds above. The coral is a rainbow of life, full of complex symbiotic relationships from the cleaner wrasses feeding from shark gills to infinite phytoplankton inside every coral polyp. At night, Dugongs drift serenely in the shallow waters of the bay feeding on the sea grass beds.

It's obvious to see how the evolution of mankind began on this vast continent. It must be protected.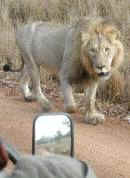 activities: Do nothing, do everything - do whatever you want, make your experience uniquely your own, that's why we're called bespoke.
Learn to dive
Why not learn to dive in Guludo's warm turquoise water, hovering over white sand, instead of in a cold, murky quarry? Guludo's calm, sandy bay is the perfect location to learn how to dive. Our highly experienced PADI dive instructors with take you step by step through a PADI Open Water course to certify you as a PADI diver. Once you're ready, take your first dive off a small deserted island in a coral garden, bursting with colour and life.

Experienced divers
Around the Quirimbas Archipelago dramatic underwater topography creates numerous challenging dive sites. You can expand your current dive experience and take new courses.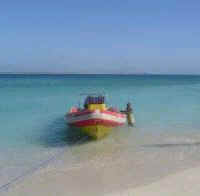 Cultural Activities
A traditional facial
Women around Guludo have been painting their faces for centuries with "muciro", to make their skin softer. The thick white "muciro" paste is made up of a crushed tree root and water. Traditionally muciro is only painted on the faces of virgins; however, today this isn't adhered to with even Guludo grandmothers wearing the mask! Women of Guludo will apply the muciro mask traditionally and you can discover yourself how well it works!
A Glimpse of Guludo
Take a walk around Guludo village with a local villager.
Visit the tiny school, the black smith, the small kiosks, a typical home, the village water supply, the mosque and a family farm. Meet and play with the children and get a glimpse into life in Guludo.
Guludo Disco
For the ultimate "cultural experience" visit Guludo's new disco on a Friday or Saturday night – an experience never to be forgotten!
Collect Seaweed
Approximately once a month there is a mass congregation of women and children just as the sunrises to collect their farmed seaweed (that has no significant negative environmental impacts). The seaweed is then dried on the beach and sold to the "warehouse" down the beach. Joining in and helping these woman and children is an experience never to forget.
Local Fishing
Join a local fisherman as he goes out in his dugout canoe or dhow to collect his catch of the day. Experience how people in this area have been fishing for centuries.
Bush Walks
Guludo and its' surrounding environment has an enormously rich biodiversity. A local guide, trained in the Gorongosa National Park, will take you into the bush and show you some of this diversity. Together with the guide we will tailor-make your walk, taking you to your places of interest and agree a route to take, as challenging as you wish. Your choice of routes will include walking deep into the forest, through a savannah, around some small lakes or a special bird watchers route, the choice is yours.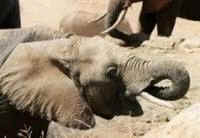 location: Booking flights is straight forward and we'll be at the end of a phone or email to give you additional advice if needed. There are various ways in which you can get to Guludo;

Travel Option 1 – Via Dar Es Salaam & Air taxi
By far the easiest way to get to Guludo is as follows;
Go to the British Airways website and find and book a flight to Dar Es Salaam
Inform us of your preferred dates and we will arrange an air taxi to pick you up in Dar Es Salaam and take you to the island opposite Guludo, after touching down in Pemba to clear customs. From this is island our boat will meet you and take you on a 15 minute boat ride to Guludo resort.
Travel Option 2 – Via Dar Es Salaam & a LAM Flight to Pemba
It is also possible to get a LAM (Mozambican Airlines) flight down from Dar Es Salaam to Pemba. There are normally 3 to 4 flights a week with a flight time of about 90 minutes. However, beware, this flight schedule is regularly changed and altered. For more details about this flight please contact the sales and booking agent, FAST TRACK at fast@cats-net.com. We will then help you to organise an air taxi to the island close to Guludo.
Travel Option 3 – Via Johannesburg & a LAM Flight to Pemba
This is the more time consuming option but sometimes works out a little cheaper. There is now one direct flight a week from Johannesburg to Pemba on a Wednesday. There are daily flights from Johannesburg to Maputo and there are also daily flights from Maputo to Pemba, however these flight only connect on certain days so please check with your flight supplier. We will then help you to organise an air taxi to the island close to Guludo.

The wrong Pemba?
Be careful, there's an Island called Pemba off the coast of Tanzania!

Getting to Guludo by car
If you are in Mozambique, with a car contact us for details on how to find Guludo from Pemba by road.

More advice
If you need any more advice on the best way to get there, then please don't hesitate to contact us, as we want to make your journey as easy and enjoyable as possible.
other details: Bespoke Experience has clear objectives; to provide the ultimate holiday experience while reducing poverty and promoting cultural and biological diversity.

To achieve this objective we are creating exclusive resorts in areas of outstanding beauty and extreme poverty. The lodges are developed and ran to complement and help the local environment and people. By doing this we hope to raise the international standards and benchmarks to which other "ethical" tourism companies are measured.

In addition to this, each resort supports conservation and community projects and offers guests the opportunity to work shoulder-to-shoulder with local villagers on these projects; working together for a better, more sustainable future. Working on the projects is by no means obligatory. Each resort will provide a multitude of activities, such as diving and safaris, so you can achieve complete relaxation while knowing your holiday money is working hard in the surrounding area.

Right now the dream is becoming a reality in Guludo, Northern Mozambique, where the bush meets the beach and where our first resort is now open...
Bespoke was set up to help poor communities and vulnerable environments; this aim is not periphery or just a marketing tool, it is at our very core and our motivation. Providing you with a unique, relaxing and memorable holiday of the highest standards is what enables us to expand our work in relieving poverty and promoting biodiversity.

Why are we called "Bespoke"? Simple, we enable you to tailor-make your holiday; offering you the opportunity to get involved in projects, without any obligation, while also offering numerous other activities to choose from.
There's eco-tourism, alternative tourism, ethical tourism, responsible tourism, sustainable tourism... and now fair trade tourism. Can't keep up? You're not alone. This is why we call ourselves a sustainable, fair trade tourism company:-

Fair Trade Tourism
Fair trade tourism is about giving some of the poorest people in the world an opportunity to work their way out of poverty. This is achieved by maximising tourisms' direct benefits in the host region: through employing and training local workers, buying local products and encouraging local entrepreneurship to list but a few. However, most importantly, fair trade tourism ensures the largest percentage possible of the holiday cost stays in the host region and country.

Sustainable Tourism
Bespoke has been set up to show how tourism really can be used for sustainable development. We therefore look to the future, as well as the present and endeavour to safeguard environmental resources and cultural integrity, ensuring the long-term viability and quality of bespoke and development in the areas we work.
contact & pricing details: please contact owners for further details
DAILY RATES

STANDARD
Less than five nights - £110 per person
Five nights and over - £95 per person


PEAK (Aug, 16 Dec to 09 Jan)*:
Less than five nights - £140 per person
Five nights and over - £125 per person

Daily rates include all meals with 5% of this rate going to SERF (Social & Environmental Regeneration Fund) working in Guludo and the Park.


Special Offers
* *Peak season charged at standard rate
* Free Pemba road transfers on Saturdays (normally £35pp each way)
* No Single Supplements


Activity prices:
£30 - One tank dive (equipment included)
£50 - Two tank dive (equipment included)
£10 - Snorkelling from dive boat (equipment included)
£20 - Elephant tracking safari
£70 - Ibo Island day trip
£40 - Rolas Island day trip
£25 - Ningaia Savannah Mammal I.D. bush walk
£15 - Naunde Wetland Mammal I.D. bush walk
£15 - Ningaia bush viewing point picnic
£15 - Pangane beach Picnic
£15 - Mangrove day trip
£5 - Community based activities
£0 - Participation in SERF projects


Transfers:
ROAD:Pemba/Guludo (one way pp) £35
SEA:Ibo Island (one way pp) £65
Matemo Island (one way pp) £50
For a general query please email or phone us.

tel/fax: +44 1323 766655
email: contact@bespokeexperience.com

Bespoke Experience Ltd
16, Caburn Close,
Eastbourne,
East Sussex. BN23 8LP
UK