cedar park rainforest resort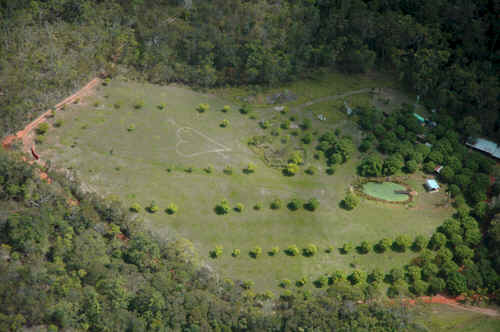 property description:
Cedar Park Rainforest Resort is situated in one of the world's greatest
ecologically diverse areas.
One of the best locations within a short distance of Cairns.
This ECO rainforest nature and wildlife retreat is located half way between the famous rainforest village Kuranda and Mareeba.
We are surrounded by Dinden and Baron Falls National Park and our Backdrop is the Wet Tropics World Heritage.
We offer a beautiful natural setting, comfortable lodging accommodations, gracious hospitality and truly fine food to make you rested and revitalized amid the peaceful setting of our rainforest oasis.
We are surrounded by ancient forest and its endlessly fascinating and amazing rainforest and wildlife. You can see vast amounts of wildlife and several species of rare endemic birds, animals and botanical treasures. If you want to experience the splendorous of nature at its best while relaxing comfortably in a very unique environment you will love to be with us here.
Enjoy exiting birding and tropical rainforest bush walks, a swim in the cool, refreshing mountain streams and pools. Relax in the rainforest spa or have a drink at the lagoon. Experience interesting accommodation that is not found anywhere else and enjoy wonderful cooking in our al fresco restaurant overlooking the rainforest.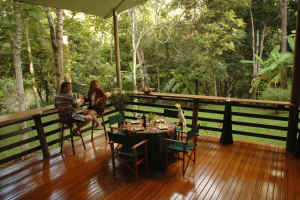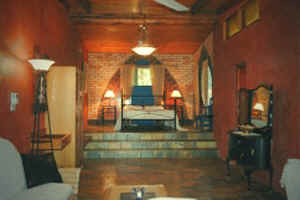 Cedar Park Rainforest Resort is also the ideal location from which to explore the many attractions our region has to offer. Some of them are:
¨ The Atherton Tablelands
¨ Sky rail and train
¨ Crater lakes
¨ Chillagoe caves and smelters
¨ Waterfall circuit
¨ Cairns Wildlife safari Reserve
¨ Cairns and the Great Barrier Reef
¨ Granit George
¨ The gigant Figtree
¨ Mareeba Wetlands (Bird-watching and wildlife spotting)
¨ '' Kuranda art and craft Markets
¨ '' Local wine and coffee tours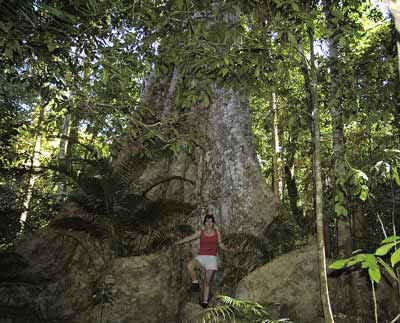 GREEN CREDENTIALS
We take actions to:
conserve water,

install eco-friendly lighting,

reduce oil/gas carbon emissions,

compost waste food,

recycle wherever possible,

use bio degradable cleaning agents,

use renewable natural furnishings,

source food locally,

offer local employment,

instruct staff in green practices,

include green room info packs,

conserve/care for wildlife in our area,

Members of ECO Tourism, NQ Wildlife Rescue

Dietary Selections: Vegan, Vegetarian, Gluten free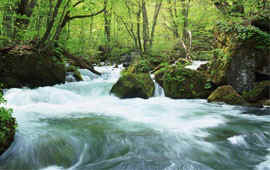 contact details:
Cedar Park Rainforest Resort,
Kuranda
Queensland 4881
Australia
Tel: (07) 4093 7892
Telephone (07)(07) 4093 7892