tour-central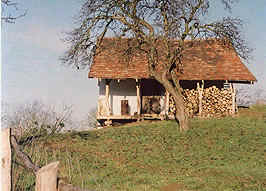 Tour Central offers active breaks in unspoilt parts of parts of Central Europe. We contribute to the rural community of which we are part via our guesthouse-based holidays in Juniper Cottage. This is a traditional, whitewashed stone dwelling in Tornaszentandras, a village in north-east Hungary's Aggtelek National Park. The cottage has two bedrooms and is ideal for families and small groups of up to six people, though we do offer single-traveller discounts.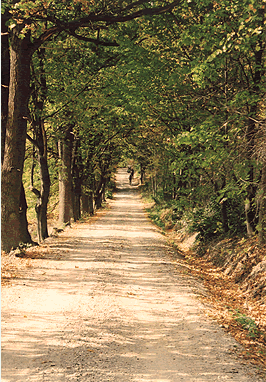 We have a range of top-quality hire bikes, tandems and child seats, and provide cyclists (road and off-road), walkers and back-country skiers with easy-to-follow dedicated maps of the best local trails and roads. The area around the guesthouse, in Hungary's Northern Uplands, reward exploration; wildlife is abundant, the pace of life is relaxed, people are friendly and there are nature trails and eco workshops all year round. The services of an
English-speaker are on hand too, and both guiding and transfers can be arranged.



Fresh organic produce, including meat, honey, cheese and milk, as well as the vegetables that we ourselves grow and provide, have been sourced from local farms, where traditional dishes made in the time-honoured fashion can be sampled. All products used in the guesthouse are eco-friendly, from guest soaps to the organic cotton bed linen. We encourage recycling and voluntarily donate 10 per cent of our revenue to environmental concerns through 1% for the planet.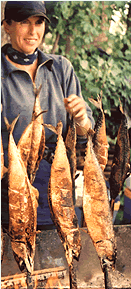 Alongside our guesthouse-based trips we arrange bicycle tours through Hungary and further afield in Central Europe. These include cyclists' training camps in spring, long-distance randonneur rides through Audax Club Parisien, and a fully-guided Krakow-Budapest week-long bicycle tour in conjunction with First Light Bicycling, using family-run rural guesthouses wherever possible en route (see our website for the latest details).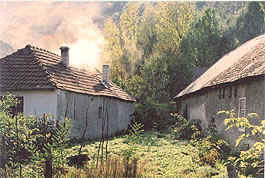 While cycling offers a super opportunity to get to know a place and its people, we also welcome walkers, skiers, horse riders and those with family. Hungary's Northern Uplands are renowned for their flora and fauna and the caves of the Aggtelek National Park and in nearby Slovakia are a World Heritage Site offering a variety of events - from concerts in the cave to mass-participation bike rides -365 days of the year.

We speak English and Hungarian and can provide help and guiding for all or just a portion of your stay (midsummer harvest periods excluded). When time permits or the necessity arises, we work on the farmland around the village, and so can provide our guests with a real connection to the local environment and its people. We encourage ecologically-sound practices, from recycling to organic farming, and are working with local farmers who share
these aims. All our guests receive a seasonal welcome pack of farm-fresh local goodies.

Please get in touch with us for help with your travel and transport
arrangements. We are a train ride away from the capital Budapest and just 60km from the nearest airport, in Kosice, Slovakia. We urge all travellers to look into ways to minimise their carbon footprint when considering a visit.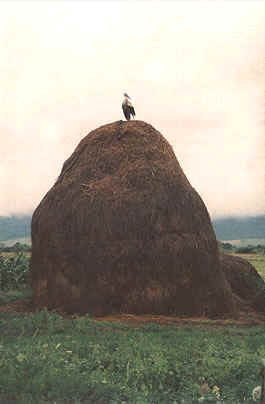 As we are located in a rural environment where 'chemical-free' farming is practised almost by default, the wildlife is extraordinarily abundant. Hungarians treasure and seek to preserve this natural heritage; signposted nature trails, guided walks and childrens' workshops are run year-round. These contribute to a deeper understanding of the area and its values.

Tour Central is one of a growing number of companies worldwide which voluntarily contribute to environmental causes through One Percent for the Planet
pricing and contact details: We're here to help, so please get in touch and find out more.

We recommend that you contact us to discuss your holiday plans so that we can help you book the time and activities that are right for you.

You can contact us by email at:
info@tour-central.com

Or by telephone or post:

Tel: 020 8670 0262

Tour Central
Kossuth ut. 117
Szögliget
HUNGARY

If you are spending a few days in Hungary or live locally, you are welcome to visit us. Our offices are open 9-5.30 Monday-Friday and 9-4.30 on Saturdays. We ask that you call in advance to make an appointment so that we can ensure we are available.